Welcome to Reed's Custom Food Plots
We specialize in complete land management services, including the planting and maintenance of nutritional forage sources. The goal of every member of Reed's Custom Food Plots is to provide a full range of land management services while maintaining the highest level of quality and professionalism. Each crew is fully insured and every project is guaranteed. Food plotting is an enjoyable way to attract more animals to your property and to improve their overall health.
"For the first time since I've owned my land, I can enjoy going there knowing that my food plots are well taken care of and attracting deer. I can go with my family and just hunt. Thanks!"

Luke K. - Osseo, WI
Reed's Custom Food Plots from start to finish
Let us help you take your project from start to finish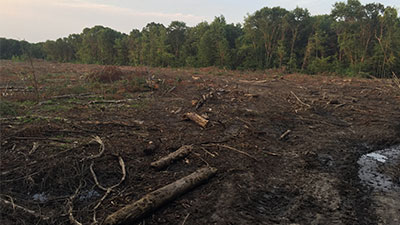 Step 1: Land clearing including selecting a site, clearing timber, removing stumps, roots and rocks.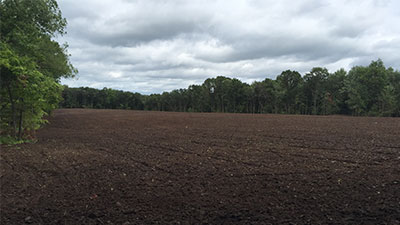 Step 2: A finish grade that includes a well thought out plan for debris management, proper drainage and ideal planting conditions.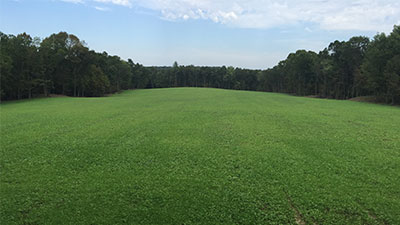 Step 3: Planning and planting a seasonal rotation of crops that allows for maximum forage throughout the year.
"Thank you for the food plots this year. Chad has been keeping me posted when he does the planting and maintenance. I appreciate that! Good luck to all of you on completing your season and your fall hunts!"

Dick T. - Boulder Junction, WI

"Thanks guys, great job on my food plot, it turned out great! I shot an 8 point buck on September 29th!"

Jay Z. - Marshfield, WI

"Thanks for all you do. We will be able to enjoy our property for years to come!"

Jeff Z. - Manitowish Waters, WI

"Thank you for your involvement in my project again this year. On October 17, I got a 10 point buck, 17" inside spread that dressed at 178#'s in the food plot by the mobile home"

John A. - Lindsey, WI

"For the first time since I've owned my land, I can enjoy going there knowing that my food plots are well taken care of and attracting deer. I can go with my family and just hunt. Thanks!"

Luke K. - Osseo, WI

"Great install on the 360 Blind. That thing is stealth!"

Scott M. - Tigerton, WI 

"We were in the 360 Blind for about 5 mins and my son shot this 8 pointer! He was behind us and if not for the window configuration we probably wouldn't have gotten an shot"

Skip L. - Mineral Point, WI

"WOW! We are seeing results on our trail camera. THANK YOU!"

Stacey K. - Junction City, WI

"I never would have thought food plots would be so productive in the middle of all my farm fields. I'm seeing tons of deer!"

Tim P. - Platteville, WI

"I am pleased the invoice came in under budget and I am equally pleased with the work that was done as well as the extra courtesy work. Thank you very much!"

Tom M. - Wausau, WI

"The plots have drawn a lot of deer to the area. Haven't had a shooter in range yet, but the cameras are showing a few. Thanks!"

Tyler S. - Land O' Lakes, WI